Bobby Goff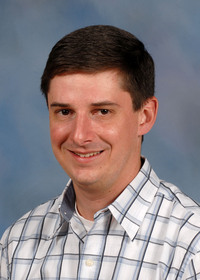 Mr. Bobby Goff is the Assistant Manager of Computing Systems at Mississippi State University Extension Service where he manages a team of web developers and programmers to support the many different Extension programs throughout the state of Mississippi.  Bobby joined Mississippi State University (MSU) in 2006 and specializes in data workflow and management, computing infrastructure, and cyber security.  Prior to joining MSU he supported different computer systems at many state agencies including: Mississippi Department of ITS, Jackson Hinds Library System, Mississippi Real Estate Commission, Mississippi Department of Health, and the Jackson Municipal Airport.
Bobby also serves on the MSU Community Emergency Response Team (CERT) as a team leader.  He has helped MSU CERT with multiple outreach efforts such as: MSU CERT Preparathon, PREP Workshop, and various training opportunities for MSU faculty and staff.  In his role as a senior member of MSU CERT, Bobby has also assisted with training instructors for the Mississippi Youth Preparedness Initiative.
In his off time, Bobby serves as the Assistant Chief for the Sturgis Volunteer Fire Department.  He joined the fire department in 2008 and started the postition as Assistant Chief in 2010. In this role, Bobby has led volunteer fire fighters responding to fires, medical emergencies, and natural disasters.
Bobby is an outdoor enthusiast who enjoys hunting and fishing in his spare time.  He lives in Sturgis, Mississippi with his wife, Jessie, and two sons, Will and Wyatt.