Dr. Alisha M. Hardman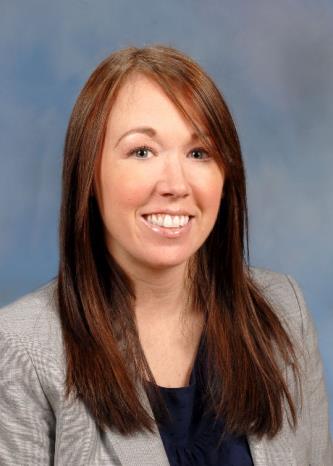 Dr. Alisha M. Hardman is an Assistant Professor of Human Development and Family Studies with an emphasis in Extension Family Life and Program and Staff Development at Mississippi State University.
Certified Family Life Educator (CFLE)
Ph.D., Curriculum and Instruction, University of Minnesota
M.S., Family Studies and Human Services, Kansas State University
B.S., Family Studies and Human Services, Kansas State University
Dr. Hardman teaches graduate coursework in Human Development and Family Studies within the School of Human Sciences. In this role she serves as major professor and on committees for more than 15 master's and PhD students. She is also an Extension Specialist in Family Life and Evaluation. In her role as a Family Life Extension Specialist she has been involved in the development and delivery of programs to promote healthy family relationships by empowering individuals and families to successfully prepare for and navigate family life transitions. Some transitions are normative, requiring family members to adopt new roles or routines which can be stressful while others are non-normative and may result in toxic stress, distress or trauma for family members. It is imperative to help individuals and families prepare for these transitions so they are better able to respond to the stress and/or trauma in ways that promote resilience.
Her current Extension programming involves both Family and Consumer Sciences (FCS) as well as 4-H Youth Development content areas. She is currently providing statewide leadership for Love U 2: Relationship Smarts Plus an evidence-based health relationship curriculum for teens. She is also collaborating with the State Health Extension Specialist and partnering with the Department of Child Protection Services (CPS) to provide educational training for licensed resource (foster) parents across the state of Mississippi. To date, this has involved the development and delivery of THRIVE a program that is intended to increase knowledge and build skills to help parents and children respond with resilience in spite of distress and trauma. There are plans to implement a new program called SHAPE CARE, which stands for Sleep Hygiene and Parental Engagement: Children's Academic Readiness Enhancement, with foster parents beginning spring 2017.
Dr. Hardman has been involved in the evaluation of family life and Extension programming for over 10 years. During her doctoral program at the University of Minnesota, she served as a Graduate Research Assistant with the Extension Center for Family Development applied research and evaluation team. During her tenure there, she worked on an action research study involving qualitative interviews with community members in a small rural town in Minnesota two years after a flood devastated over 90% of businesses and 65% of homes. Grounded in a community resilience theory and the National Voluntary Organizations Active in Disaster (NVOAD) recovery model the findings of the study found support for five community implementation strategies used in a rural community's flood recovery and resilience process. In her current role as an Evaluation Specialist, Dr. Hardman provides program planning and evaluation support to Mississippi State University Extension Specialists, Agents, and other personnel.
In addition to providing program planning and evaluation support to Extension personnel, Dr. Hardman also serves as an evaluator on several funded projects. She has been serving as the lead educator for Mississippi's Supplemental Nutrition Assistance Program Education (SNAP-Ed) program since June 2016. She is also the project evaluator for the USDA-NIFA funded Mississippi State University Extension Apprenticeship Program. Additionally, she serves as an Evaluation Specialist on the National Coordinating Team (NCT) for the NIFA Smith Lever Special Needs grant to pilot the National Youth Preparedness Initiative that seeks to replicate the Mississippi Youth Preparedness Initiative (MyPI) model and success in seven additional states.
Dr. Hardman is originally from Kansas but now lives in Starkville, MS with her husband Phil and their cat Ryder. She is an avid K-State football and basketball fan but also enjoys cheering on the Bulldogs. Go State! Hail State!